One of the best smartphones, the iPhone has a superior camera and design features. They don't, however, boast the best sound quality. This article is for you if you're looking for the best headphones, then! This list of headphones was developed taking into account various requirements and budgets. Let's get going!
The AirPods Max provides an audiophile experience unlike any other thanks to their dynamic drivers for high-quality audio and Active Noise Cancellation. No matter what genre you listen to, the spatial audio feature guarantees the best sound quality. Transparency mode also enables you to hear your surroundings without removing your headphones.
In order to ensure that your listening experience is as high-quality as possible, it also includes the ground-breaking Apple H1 chip. The audio processing is on par with that of studio-level headphones. Additionally, you can listen to music worry-free thanks to the 20-hour battery life. The only significant drawback is the cost. For most people, it is too expensive.
Beats has paired with Apple to manufacture these headphones with the Apple W1 chip. While this is an older processor, it's the processor that made the first generation of AirPods such a huge success. So, you know that you're getting one of the best audio processors with this headphone.
Moreover, since Beats has been known for the excellent bass quality in their headphones, the Solo3 is no different. If you're particular about the bass in their headphones, you must give Solo3 a shot. The deep bass thumping is therapeutic, to say the least.
Lastly, It's got an exceptional battery life, guaranteed to deliver up to 40 hours of listening time (without ANC and transparency mode). Unfortunately, the case provided with the product isn't a great fit for headphones, as they're tight.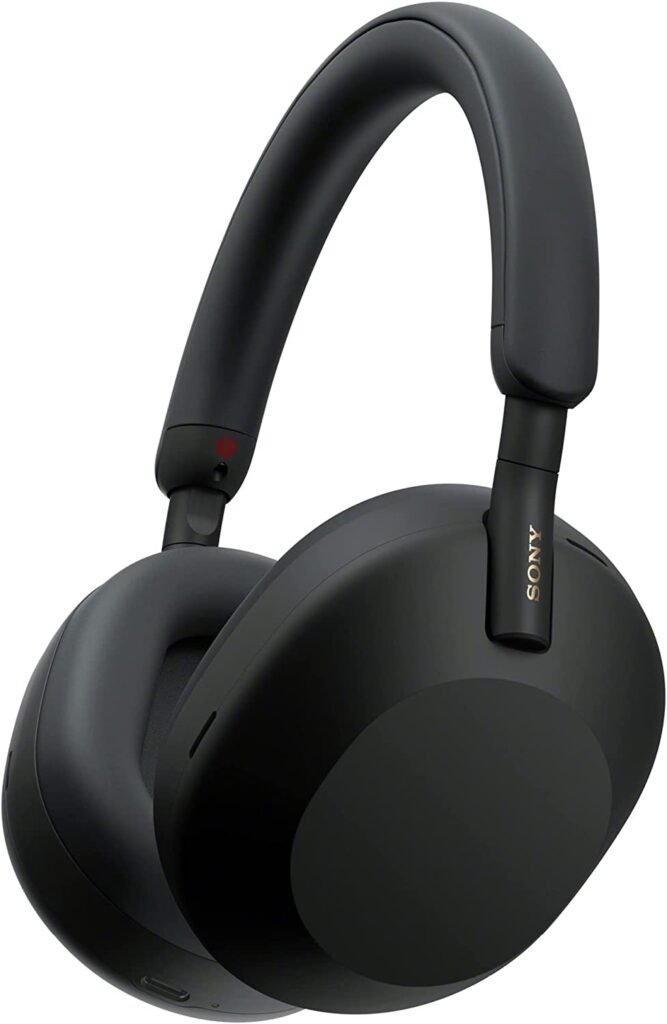 One of the most attractive and portable headphones for the iPhone is the Sony WH-1000XM5. They include two processors, the magnificent Integrated Processor V1 being one of them. You will receive the best noise cancellation feature thanks to these two processors, which are in charge of eight different microphones on the headphones.
Additionally, it has features that enhance the calling experience, like accurate voice pickup and sophisticated audio signal processing. The soft-fit leather used in the headphone's construction guarantees a snug fit that is light and won't become burdensome after prolonged use.
Last but not least, these headphones have a quick charging capability. In addition to the 30-hour battery life, the headphones only take three minutes to charge for three hours of playback! However, if you wear glasses, the Sony headphones don't fit you very well. It might be difficult to wear your glasses because of the tight fit.
Audio-Technica is almost specifically used by audio engineers for studio production. If you fall into this category and want a new pair of headphones, check out the ATH-M50X. For the specifics, these headphones come with 45mm audio drivers with rare earth magnets. Additionally, there are copper-clad aluminum wire voice coils as well. In simpler terms, you're getting premium sound quality without burning a hole in your wallet.
Besides, the headphones' design is perfect for engineers who want to monitor sounds with one ear. The build quality uses premium materials so that no matter how long you're listening to music, you won't face any physical discomfort. However, the headphones sometimes have issues connecting via Bluetooth with PCs.
If a pair of headphones is MFi (Made For iPhone) certified, you can be sure they are worth your money. These Encased headphones are among the best iPhone headphones for the money and offer excellent sound quality.
It measures a respectable 4 feet in length for greater range and includes a Lightning connector for added convenience. Long-lasting use of the headphones is guaranteed by the padded ear cushions and 16-point adjustable headband.
Additionally, the headphones are RVRB-8 digitally tuned to deliver the most accurate sound. Additionally, the Thore V200 has neodymium magnets and 50mm audio drivers to cover a wide frequency range. The product comes with a one-year warranty, too! Unfortunately, the Lightning connector that is included isn't of very high quality.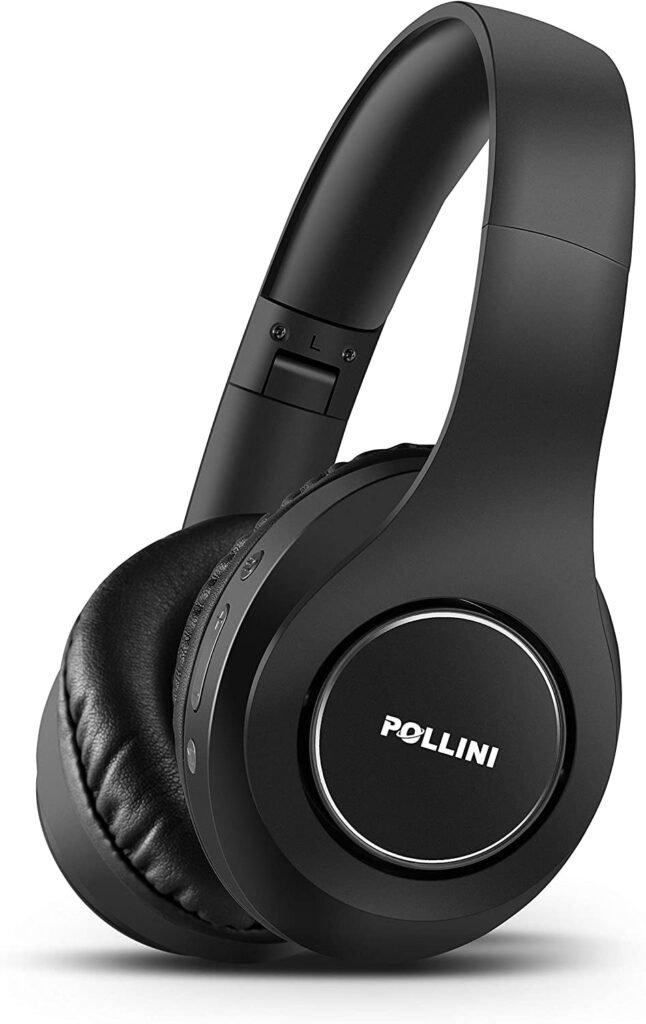 Want to listen to music all day long but are unable to spend a lot of money on headphones with long battery lives? The answer to your issues is this Pollini product.
An 800mAh battery powers the headphones' impressive 40-hour battery life. You can always use an audio cable to switch to the wired mode if your battery dies unexpectedly. Furthermore, the padded design and user-friendly construction will make for long listening sessions that you can enjoy in comfort.
Regardless of your musical preferences, this product also includes 40mm neodymium drivers to guarantee that you receive a clear and crisp sound quality. It works well with the music of all genres, including house and hard rock. Additionally, the product comes with a year's warranty! Although the sound is accurate through the headphones, it doesn't get too loud. If you enjoy cranking up the volume of your music, that might be a problem.
It's possible that these Sony headphones don't have the newest features or the sexiest design. However, this product is the one to choose if you want a set of headphones that perform the essential tasks well and are reasonably priced.
The high-energy neodymium drivers used in the construction of the headphones enable them to produce additional stereo bass. The headphones' swivel design also makes it simpler to use them if you only want to use one ear for listening. While these headphones don't have the most up-to-date features or aesthetics, they do the basics well! But they aren't particularly cozy headphones. If convenience is a top priority for you, you should look elsewhere.
As we all know, noise cancellation is often a feature exclusive to premium headphones. With the Soundcore Life Q20 by Anker, you don't have to spend extravagant money to get this feature.
The headphones provide you with Hi-Res sound produced by high-quality 40mm drivers. Moreover, the patented BassUp technology analyzes low-frequency audio to produce more pronounced bass.
The Q20 also has a digital active noise cancellation algorithm powered by 4 built-in ANC microphones. Additionally, you also get a battery life of 40 to 60 hours with the headphones, based on the mode you use. However, you can't charge the headphones and listen to music simultaneously.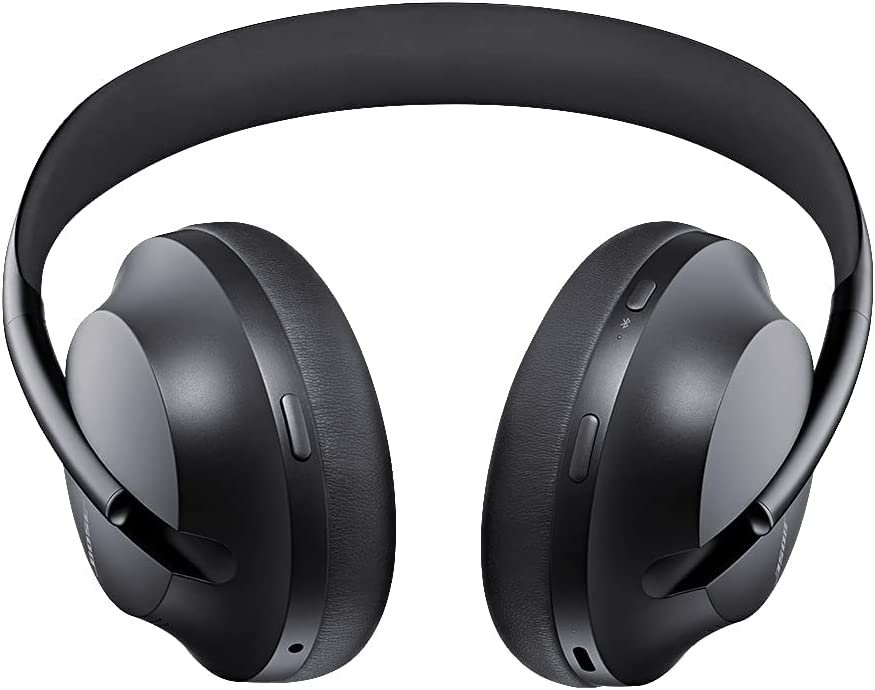 For every audiophile, Bose is one of the biggest names on the list. Whether it's speakers or headphones, there's no doubt about the premium quality Bose brings to the table. With the noise-canceling headphones 700, Bose has provided an elegant, minimalist, premium set of headphones with a built-in Alexa. You can use Alexa to stay connected with your phone with ultimate ease.
Furthermore, a single charge will deliver you 20 hours of battery life. While this isn't the greatest, the sound quality will compensate more than enough. Unfortunately, the headphones are quite expensive, even for the multitude of features that it comes with.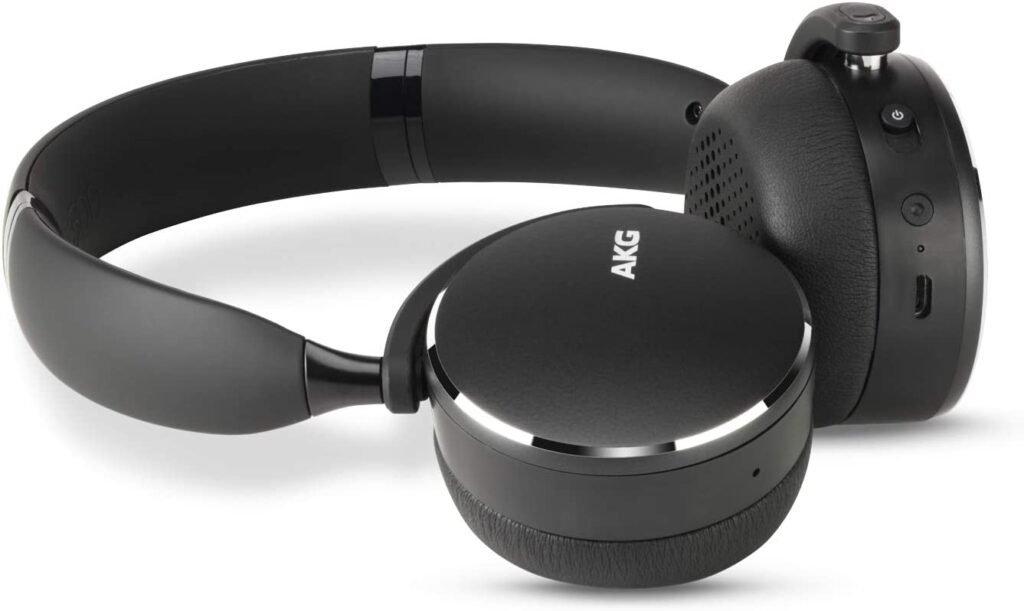 These Samsung headphones are exactly what you need if you have a habit of dropping your headphones. The AKG Y500 has a sturdy construction that will guarantee years of use. Additionally, it has some excellent connectivity options. The headphones will nimbly switch between them based on your needs when you pair them with two Bluetooth devices at once.
33-hour battery life is also included, along with support for quick charging. A further 5 minutes of charge will give you an additional hour of playback. To save battery life, the AKG Y500 also has play and pause automation. Whether you've put them over your ears or not determines whether the music starts and stops automatically. Unfortunately, the headphones don't have the best fit. If you're moving around a lot, it might come off.
Note: "We may receive a commission when you purchase products mentioned in this website."