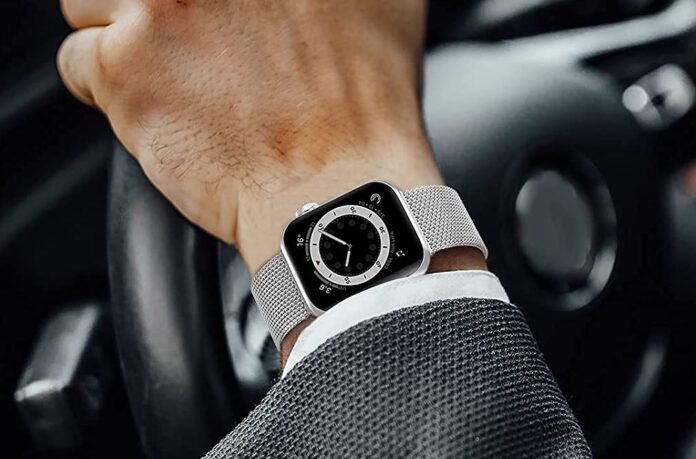 The OUHENG Stainless Steel Apple Watch Band is on sale right now at Amazon for $9.34. Without applying any special discount code at the checkout, you save directly 15 percent on the original price.
This popular watch Band works with all Apple Watch sizes, including the Sport, 38mm, and all other models, including SE, Series 6, Series 5, Series 4, Series 3, Series 2, and Series 1. Fits wrists measuring 5.98″-8.66″ (152mm-220mm).
iPhone: Take This Amazfit GTR 2 Smartwatch As An Alternative To Apple Watch For $155 ($25 OFF)
The beautiful Milanese loop strap features a strong magnetic buckle with two firmly coupled magnets that can be simply adjusted and hold the watch securely. The stainless steel breathable mesh band, with its distinctive magnetic lock and polished edge, offers great stability and safety for everyday usage. With a new trendy style, this is an excellent choice for everyday use.
$9 Gets Your This Popular Protective Case For Your Apple Watch (2 Pack)
Both ends of the connectors latch into the watch interface precisely and securely. It's simple to put in or take out, safe and secure, and won't fall apart. Premium stainless steel adapters are used on both ends of the strap to properly and reliably lock the watch to prevent accidental dropping. Installation is simple, and removal is as simple as pressing a single button.
Note: "We may receive a commission when you purchase products mentioned in this website."