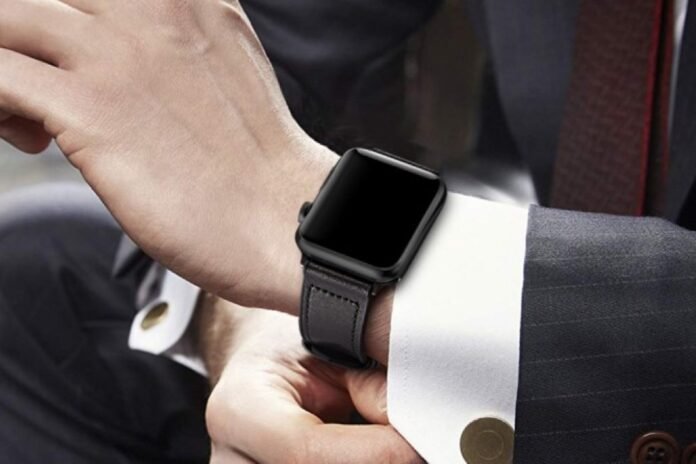 For $16.10, you can get the OUHENG Genuine Leather Rubber Hybrid Band Strap from Amazon. Today's offer allows you to save directly almost $10 on the original price without applying any special discount code.
Fits for the wrists measuring 6.5″-8.8″ (165mm-225mm). Compatible with Apple Watch 44mm 42mm all Models, including Series 6 / Series 5 / Series 4 / Series 3 / Series 2 / Series 1 / SE / Sport are all compatible. For ease of installation, a stainless steel connection is included, which perfectly locks onto your watch and provides security.
Get Your Apple Watch This Highly Rated Wireless USB Charger For $8
The watchband is constructed of high-quality genuine leather on the outside and natural black silicone rubber on the inside. It's a sweatproof hybrid strap that's also pleasant and light to wear.
Except in the summer, when the heat causes it to stick to your skin, leather is a comfortable material. However, by adding air passages to the inner surface of the band, we were able to solve this problem, allowing your skin to breathe.
Amazon's Highly Rated Protective Apple Watch Case Available At $7 (2-Pack)
Both ends of the band have stainless steel connectors that latch onto the watch perfectly and are easy to install and remove. Special and appealing, they look wonderful and present a professional image on any occasion, whether men's or women's.
Note: "We may receive a commission when you purchase products mentioned in this website."