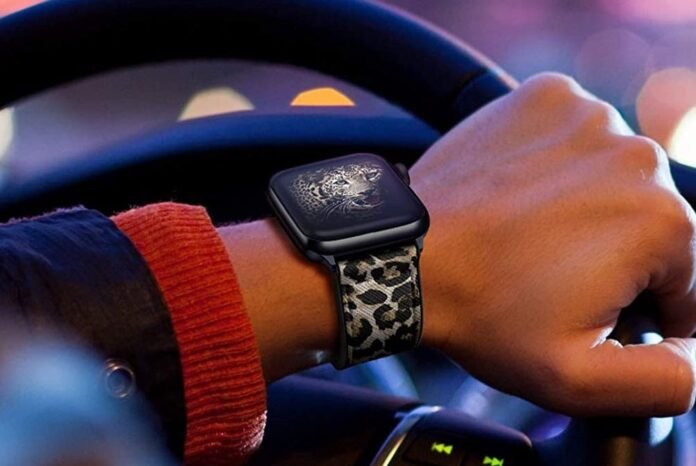 For today, you can get the OUHENG Leather Apple Watch Band for just $12.99 from Amazon. Today's offer allows you to save directly $5 on the original price without applying any special discount code.
This Band fits for the wrist sizes range from.40″ to.52″ (164mm to 212mm). Compatible with all Apple Watch 40mm 38mm models, including the Series 6 / Series 5 / Series 4 / Series 3 / Series 2 / Series 1 / SE / Sport. Special and appealing, they look wonderful and provide a nice professional appearance on any occasion, whether men's or women's.
Upgrade Your Apple Watch With Stretchy Braided Solo Loop Band For $8 (15 Percent OFF)
The outer surface of the watchband is composed of high-quality genuine leather, while the back is made of natural black silicone rubber. It is a sweatproof hybrid strap that is both comfortable and lightweight to wear.
Except in the summer, when the heat causes leather to stick to your skin, leather is a comfortable material. Hybrid band, on the other hand, addressed this issue by adding air passages to the inside surface of the band, allowing your skin to breathe.
Protect Your Apple Watch With This Highly Rated Ultra-Thin Overall Protective Cover Case For $5
The band has stainless steel connectors on both ends that perfectly lock onto the watch and are simple to install and remove. There are no tools necessary. A stainless steel connector is supplied for easy installation, perfect locking onto your watch, and security.
Note: "We may receive a commission when you purchase products mentioned in this website."