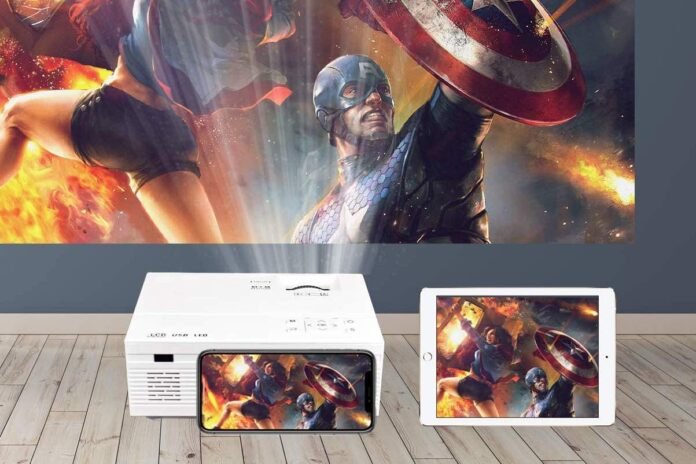 The OSEVEN 7000 Lumen Mini Movie Projector is on sale right now at Amazon for $94.99. Normally selling for $189.99, today's offer allows you to save $95 when you use the 50BAL1AJ coupon code at the checkout.
The OSEVEN Q5 produces bright and detailed HD images, clearer than 90% projector and smaller than 90% projector, with a resolution of 1920x1080P and a contrast ratio of 10000:1. Combining an innovative high-refraction 6-layer glassed lens to provide the greatest video experience.
Amazon's Best Selling AINOPE Car Charger For iPhone & iPad On Sale For $5
The built-in 3W dual stereo speakers with an SRS sound system in the LED projector provide a wonderful auditory sense experience without the need for external speakers. Updated an innovative and silent cooling system with three fans running at the same time.
compatible with Roku Stick, Fire-TV, Chromecast, External Speakers, USB Disk, PS4/XBOX, Laptop, DVD Player, Mobile Phone/iPad. In addition, they have CE, FCC, RoHS, and PSE certifications. "OSEVEN" is a registered projector brand.
Apple Powerbeats Pro Wireless Earbuds Is The Great Companion For Your iPhone At $180
Watch movies, attend online classes, or occupy the kids for hours with cartoons and instructional films, excellent for usage in low-light conditions. It is an innovation of a classic projector, with built-in stereo speakers, adjustable keystone and focus, and a projection size of 32″176″ with a projection distance of 1.5m-5m, providing an outstanding spectating experience. The ideal projector for daily home theater and indoor use by customers.
Note: "We may receive a commission when you purchase products mentioned in this website."