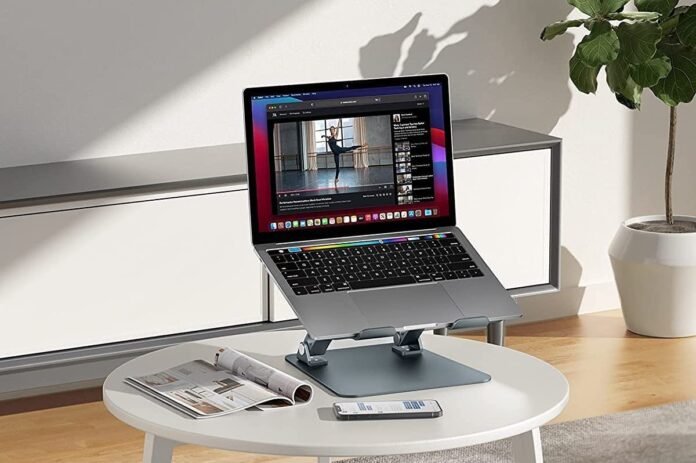 The Nulaxy Adjustable Laptop Stand is on sale right now at Amazon For just $33.99. Normally selling for $39.99, today's offer allows you to save directly 15 percent on the original price.
The Nulaxy C1 Stand is simple and beautiful, and it will look great in your home or business. The silicone cushions are attached to prevent computers from scratches, and the aluminum plate can effectively ventilate the heat created by the laptop.
This $15 USB Type C to HDMI Cable is Must Have For Your MacBook At $15
The C1 stand can elevate your laptop or notebook, allowing you to stand up and work or raise your eye level, improving your posture and relieving discomfort or tension. While using your laptop, the dual adjustable shafts provide an excellent view. It's made of high-quality aluminum alloy and can handle computers weighing up to 44 pounds.
Apple Device: Baseus 100W PD GaN3 Fast Wall Charger Block Available At 15 Percent OFF!
It is strong and long-lasting to serve you well. This laptop stand is compatible with all computers ranging in size from 10 to 16 inches, and it is solid and won't shake as you type.
Note: "We may receive a commission when you purchase products mentioned in this website."