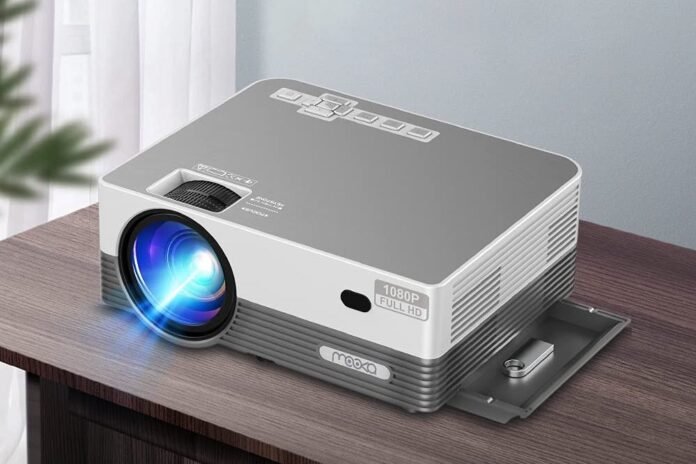 Amazon is currently offering the MOOKA Q6 Native 1080P WiFi Bluetooth Projector for $159.99. Previously sold for $219.99, today's offer allows you to save directly $60 on the original price.
MOOKA Q6 is a native 1920*1080P projector with an impressive 8500 lumens brightness and a contrast ratio of up to 10000:1, which is four times higher than 720P projectors, providing you with a superior cleaner and sharper visual feast. The Q6 compact portable projector is smaller and lighter than other big 1080P projectors with comparable specs. You may also purchase an extra carry bag, which makes it much easier to transport and store your projector.
Suit Up Your iPhone 12/ Pro With This Popular Crystal Clear Case For $12
MOOKA Q6 tiny WiFi projector's enhanced WiFi connection capability simplifies the connection between the projector and your iOS/Android devices. There's no need to acquire additional cables or adapters because the Q6 wifi projector can instantly reflect movies, videos, apps, games, and images from your iOS/Android smartphones to a large screen. With the zoom capability, you can simply modify the screen size from 100% to 75% by remote control, which is especially useful if the projector is mounted on the ceiling.
The Q6 Bluetooth projector uses the latest Bluetooth 5.0 chip to wirelessly connect your Bluetooth speaker at any time. With two 3W HiFi stereo speakers and an SSR audio system built-in, the Q6 delivers superb sound without the use of external speakers.
Don't Miss This Popular Portable Bluetooth Speaker While Your Go Outdoors!
Q6 has a variety of input options, is easy to connect to several devices, and readily fits your daily demands, including movies, parties, and games. Enjoy relaxed and enjoyable leisure time with your family and friends with Q6. The Q6 video projector has a range of 45-300 lumens "With a projected distance of 1.5-10m, this is an ultra-large screen.
Note: "We may receive a commission when you purchase products mentioned in this website."