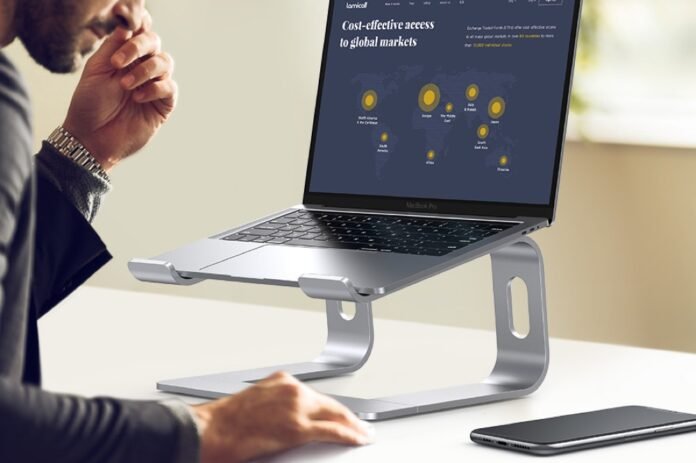 Without applying any special discount code at the checkout, you can pick up the Lamicall Laptop Riser Holder for $19.99. Today's offer allows you to save directly $5 on the original price.
This laptop riser can be disassembled into three components with ease. The laptop holder may also be quickly reassembled without the use of any equipment. Ideal for folks who are constantly on the move. Gifts for Valentine's Day.
MacBook: SanDisk 1TB Extreme PRO Portable SSD Is $115 OFF Right Now!
On the computer laptop stand base, you can organize your office goods such as your keyboard, mouse, and books. Furthermore, the two holes on the two arms aid in the organization of your laptop's cable. Make your desktop as tidy as possible.
The ventilation design allows for greater airflow and better ventilation to keep your laptop cool and prevent overheating and crashes. Anti-slip silicone protects your laptop from scratches and sliding. Extend the life of your laptop.
$32 Gets You This Highly Rated 7 in 1 USB C Docking Station For Your MacBook
The MacBook Pro stand raises your laptop by 6 inches, bringing it to the optimal eye level. It corrects posture and eliminates neck, shoulder, and spinal pain. It's incredibly pleasant to use at home, in the office, or outside and it makes typing easier.
Note: "We may receive a commission when you purchase products mentioned in this website."