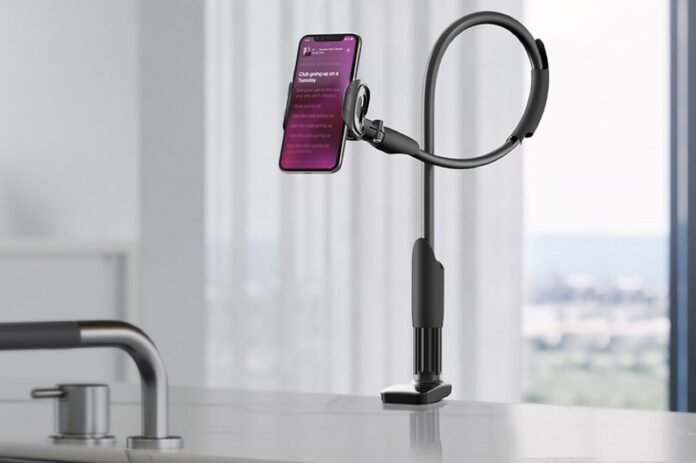 The Lamicall Flexible Arm 360 Mount is on sale right now at Amazon for just $15.99. Today's offer allows directly 20 percent on the original price without applying any special discount code at the checkout.
This flexible lazy phone holder is ideal for using your smartphone whether laying in bed or on the sofa. The iPhone 12 Pro Max, iPhone 12 Mini, iPhone 11 Pro Max, iPhone XS, iPhone XS Max, iPhone XR, Google Pixel, Nexus, Huawei, Galaxy S10 S9 S8 S7 S6, and other 4-6.5 inch cell phones are all compatible with the phone holder.
iPhone: Miracase Universal Car Phone Holder Available Now At $18
When you're reclining on your bed or sofa, you may freely change it to your ideal viewing angle thanks to the 360-degree rotation clip-on holder and flexible long gooseneck arm. The lower arm is thicker to provide stability, while the upper arm is thinner to allow for simple twisting. Flexible enough to twist while also being sturdy enough to bend repeatedly.
Cell phone clip holder with rubber padded clamp that opens up to 2.75 inches can be firmly affixed to a bed frame, nightstand, or desk to free your hands and provide maximum comfort.
This Highly Rated 2 Pack Multiport Fast Charger For iPhone & iPad Is On Sale For $9
Only reading and viewing are possible with this desk phone holder. Please remove your phone if you need to type on it. Please adjust the perspective of the arm with two hands to ensure a long life for this gooseneck phone holder.
Note: "We may receive a commission when you purchase products mentioned in this website."