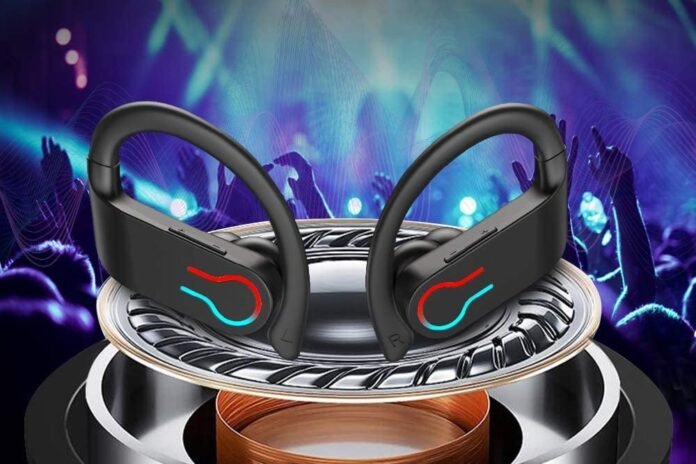 The Donerton Sports Wireless Earbud is being sold today at Amazon for just $28.04. Normally selling for $32.99, without applying any special discount code at the checkout you save directly 15 percent on the original price.
The Donerton Bluetooth headset will provide you with a superior listening experience. In comparison to Bluetooth 5.0, the 5.1 version offers faster and more consistent signal transmission, excellent music quality with no skips or distortion, and reduced power consumption. Stereo headphones deliver sound quality, as well as immersive music scene surround sound, allowing you to experience more realistic music!
2-Pack Of MFi Certified 6ft iPhone Charger Cable Is On Sale For $12 (15% OFF)
Internal nano-coating protects the headphones from heavy rains or sweat during strenuous exercise. Simply enjoy your time when running, jogging, biking, hiking, fitness, or in the gym with these sports earphones. Even if you're saturated in sweat after a strenuous workout, maintain your headphones in good working order.
The Donerton earhooks headset is a superb combination of comfort and stability with an ear hook and in-ear fitting intended for tough exercises, thanks to its lightweight and ergonomic design. Customizable accessories featuring large, medium, and small size gel eartips, as well as a lightweight and ergonomic design. Even during strenuous workouts, soft silicon earhooks offer a comfortable and secure fit.
Score This Discounted Fitness Tracker Smart Watch For Your iPhone At $32
The built-in 950mah battery in the charging box may provide up to 40 hours of uninterrupted audio playing. Place the earbuds in the charging box and they will automatically charge. Donerton Bluetooth earbuds are your fantastic companion for sports and travel! The charging box contains an LED display that lets you know when it is the optimal charging time.
Note: "We may receive a commission when you purchase products mentioned in this website."