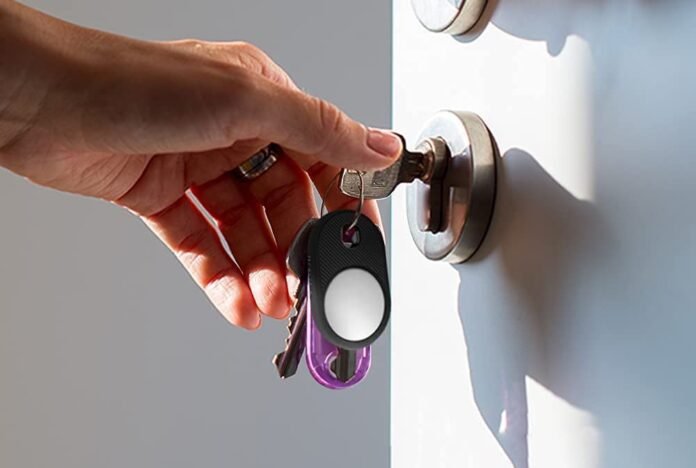 The Caseology's AirTag Vault Case in matte black is now available for $12.99 on Amazon, with free delivery for Prime members or orders over $25. It was regularly $20 direct from Caseology, but it had been advertised for months at Amazon for between $14 and $15 until plunging to today's all-time low. As you may recall from our launch story, this one features a sandstone textured TPU structure and an open design that doesn't hinder transmission, making it a watertight home for your Apple AirTag. It also comes with a handy carabiner clip, so you can attach it to almost anything (keys, bags, wallet, dog collar, and more). Over 1,500 Amazon shoppers gave it a four-star rating.
Product Highlights:
Compact and protective design for AirTag holder that fits easily on your valuable accessories such as keys, bags, wallet, and dog collar.
Tough, durable, sandstone textured TPU keeps your AirTags secure. A waterproof Airtag case and durable AirTag keyring allow for you to go on your day knowing that your AirTags are safe and protected by Caseology.
The convenient carabiner allows you to clip on and go. Clip your Airtag accessories on anything you believe is valuable. Attach AirTags cover on your pet collar, bags, and on your key ring for your car keys and keychain.
The AirTag cover is opened on both sides which allows for excellent sound transmission and will not disrupt the signal. The design of the Vault assists in easy installation.
Note: "We may receive a commission when you purchase products mentioned in this website."